Flexoplex & Flexdermal Dual Flex System
The powerful Dual Flex System works quickly to reduce your worst joint and muscle pain while improving flexibility and mobility!
If you've experienced a decline in your quality of life due to debilitating joint pain, sore muscles and a lack of mobility, you need to try the
Dual Flex System!
By combining two of our most potent joint support products, you'll receive everything your body needs to reduce inflammation, increase lubrication and improve the long-term health of your joints so they stay strong even as you age. The Dual Flex System's oral formulation has a cumulative effect in your body, repairing and strengthening weakened cartilage, making it more resilient and able to withstand future wear and tear, while the topical cream provides an immediate reduction in painful swelling and muscle aches, penetrating deep down for long-lasting relief.
The oral supplement FlexoPlex is the first part of the Dual Flex System and has been designed to provide long-term, permanent support for aging, painful joints. The FlexoPlex formula combines some of the most powerful ingredients Mother Nature has to offer, many of which have been relied upon for centuries in traditional remedies to reduce inflammation, increase lubrication around the joints and rebuild strong, healthy cartilage. Each ingredient contained in the FlexoPlex formula has been specifically chosen for its joint supporting benefits and has undergone rigorous testing in terms of safety and effectiveness. Taken regularly, the maximum strength FlexoPlex formula helps to:
Rebuild and repair worn, weak cartilage*
Reduce inflammation and block pain signals*
Increase the production of lubricating synovial fluid*
Support an increased range of motion and flexibility*
Create strong joints that can resist further stress and damage*
Increase mobility for pain-free movement*
The second component of the Dual Flex System is Flexdermal, a soothing topical cream that's applied directly to your painful joints and muscles. Fast-absorbing and non-greasy, this deeply penetrating formula first cools then warms the area of pain, working to.
Provide almost instant relief from swelling and inflammation*
Reduce stiffness for improved flexibility*
Directly target the source of pain*
Soothe aching, sore, over-worked muscles*
Ease all types of joint pain without causing any harmful side effects*
When you use both of these powerful products, you can enjoy twice the joint pain-fighting benefits. Because it has a multi-action formula, FlexoPlex is the only oral supplement you'll need to take care of all your joint health issues. With just two doses per day, one in the morning and one approximately an hour before bedtime, incorporating FlexoPlex into your routine as part of a healthy lifestyle plan couldn't be easier. And, you have the peace of mind knowing that you're taking care of the long-term health of your joints, so you can look forward to a full, active, pain-free future! Being in the form of a natural topical cream, Flexdermal can be applied as often as needed, up to several times a day if required, without having any adverse effects on your health. Unlike some brands of pain relief cream, Flexdermal leaves no greasy residue on your hand or clothes, absorbing quickly into the skin to allow the powerful active ingredients to start working immediately.
You'll be so amazed with the superior results from using the Dual Flex System, you'll wonder how you ever managed to cope with your stiff, painful joints without it! Just imagine being able to enjoy all your favorite activities with friends and family without that constant nagging, debilitating pain?
Formulated With Your Safety in Mind
(Click here to see complete ingredient information)
Because we thoroughly test each ingredient used in FlexoPlex and Flexdermal, you can feel confident knowing that neither product will ever cause any harm to your health, even with long-term use. Additionally, not only are all the ingredients pharmacy strength, but they are GMP laboratory certified to ensure consistency, purity and safety. We only use standardized extracts which means we can provide a 100% guarantee of their quality and strength. We NEVER use any manmade substances, fillers or dangerous additives and all our products are manufactured in an FDA-approved, US-based facility, giving you further peace of mind.
FLEXOPLEX HAS BEEN ON THE MARKET FOR MANY YEARS.

THOUSANDS OF SUCCESS STORIES.


JOIN US AND BECOME OUR NEXT SUCCESS STORY.
Power Package!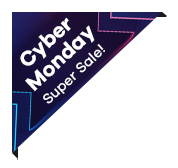 2 DUAL FLEX SYSTEM
ONLY
$
66.99
EACH
FREE SHIPPING
60-Day Money-Back Guarantee!
Most Popular Pack!
DUAL FLEX SYSTEM
ONLY
$
69.99
EACH
FREE SHIPPING
60-Day Money-Back Guarantee!
Best Value Pack!
3 TUBES OF FLEXDERMAL
ONLY
$
25.99
EACH
FREE SHIPPING
60-Day Money-Back Guarantee!
Starter Pack!
1 FLEXDERMAL TUBE
ONLY
$
29.99
60-Day Money-Back Guarantee!
Order what you want,
when you want it. No auto-shipments
or subscriptions
when you place an order